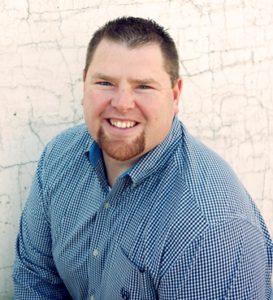 Robert has been married to Michele, his college sweetheart since 2003 and they have two kids – Cade and Makenna. Prior to joining the O'Quinn staff in July 2017, Robert was the Associate Pastor at FBC Hewitt for four years and a healthcare IT marketing manager for 10 years.
Robert has a Bachelor of Business Administration from the University of Mary Hardin-Baylor, a Master of Business Administration from Tarleton State University and a Master of Divinity from Southwestern Baptist Theological Seminary.
In addition to his business skills, Robert's greatest passion is preaching the Word of God and witnessing the life transformation that happens as people become fully mature followers of Christ. Robert's life verse is Colossians 3:17 – " And whatever you do, in word or deed, do everything in the name of the Lord Jesus, giving thanks to God the Father through him."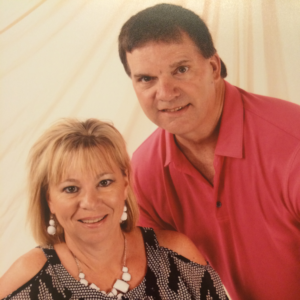 MIKE THIGPEN
Mike has served as the Music Minister at O'Quinn since 2014. He is very active in community organizations and local charities. He is a retired State employee, where he assisted in providing services to adults and children with special needs for 33 years.
He and his wife Cynthia have been married for 22 years and have five children and nine grandchildren. His hobbies include hunting, fishing and outdoor activities.
Mike has the privilege of leading a praise and worship team and band, and believes the music should glorify God. (Psalms 105:2) "Sing to him, sing praises to him; tell of all his wondrous works!"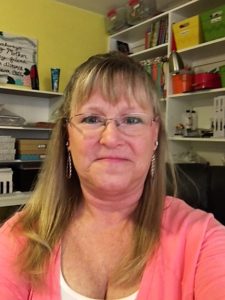 LESLIE ASHBY
Leslie and her husband Wayne have been married for 32 years. They have 3 grown children – Alexandra, Hannah, and Tate. Prior to coming to OQBC as Administrative Assistant, Leslie worked in public education for 28 years as a teacher, librarian, Media specialist, and Educational Technology specialist before retiring in June, 2017. She has all sorts of degrees and certifications from Angelina College, Stephen F Austin, and Sam Houston State.
Having grown up in a Christ-centered home, FAITH is central in Leslie's life. Her life's verse is Proverbs 3:5-6 "Trust in the Lord with all your heart and lean not on your own understanding; In all your ways acknowledge HIM and he will make your paths straight."
JOHN CURRY
John has been working with the Zero Gravity Youth Group since 1999. John loves students, enjoys spending time with them and teaching them about Jesus. His objective is to show the youth of our community and beyond the love of Jesus Christ and to show them how they can have a saving relationship with Him. CLICK HERE to learn more about the Zero Gravity Youth Group.